For Week 7 of the Dark Days Challenge, I relied once again on the venison in our freezer. I made chili for our meal, which was a first for me. I used: tomatoes from the freezer (grown by the wife of the person who provided the venison and processed and frozen by my mother on her early autumn visit); the sweet Italian peppers from our CSA that I packed in oil and stored in the fridge during the first week of this challenge; and some of the Garlic Fire Sauce that comes in our CSA every winter (we have an open bottle in the fridge and two in the cupboard as we are not big hot sauce people). I supplemented that local foundation with organic onions and garlic from the store, Frontier chili powder, some local honey, and two cans of Eden organic black beans. (I drooled over the beans article in the most recent issue of Organic Gardening, and am definitely going to seek out sources for local dried beans this year. In the meantime, I rely on the Michigan company that uses BPA-free cans.)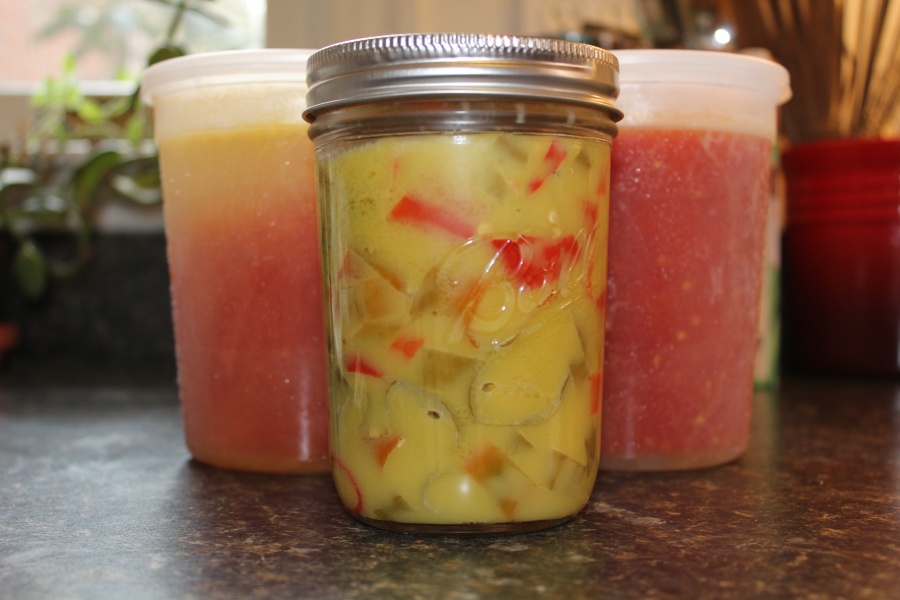 The tomatoes and peppers.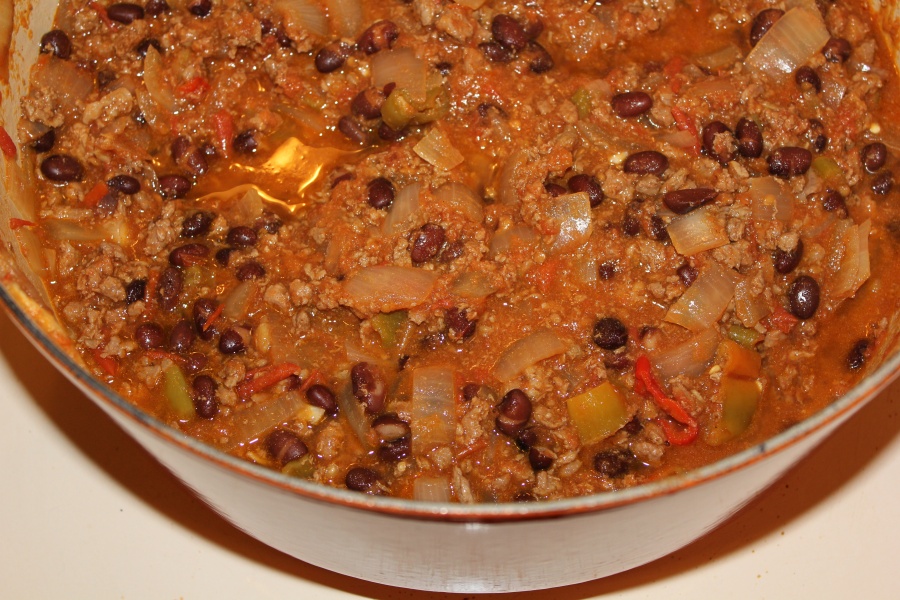 Chili pot.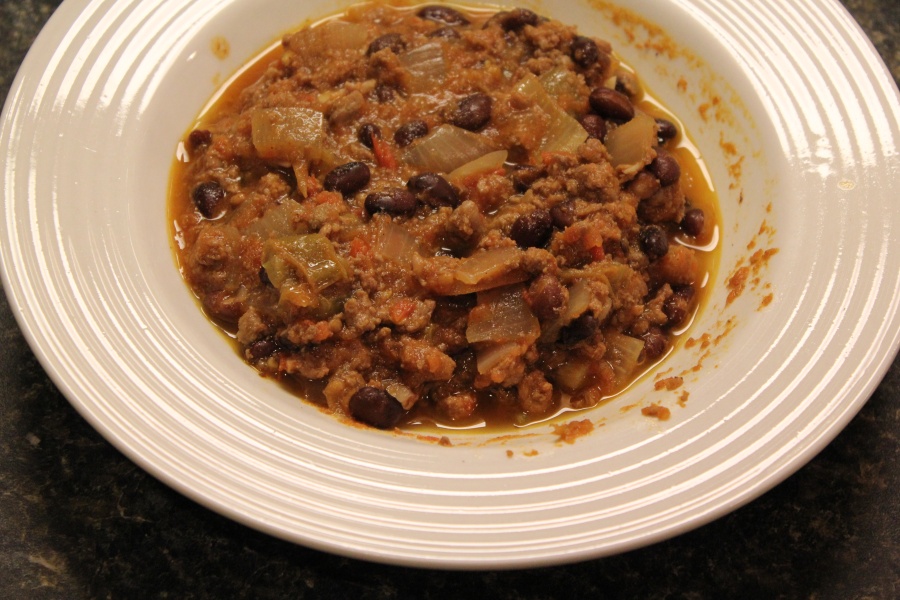 Chili bowl.
The chili was really tasty: we had it for dinner and I froze a couple of containers for later. Just pretend (again) that I made cornbread to go with it.