This challenge is getting challenging! Having used up my go-to recipes, I am now having to get creative and I just didn't have it in me last week. So, I went to the freezer for our Week 9 meal. We had red lentil coconut curry, which sounds like it has nothing local in it at all, right? Wrong! It is the best recipe I've found for using the end-of-season CSA vegetables, and another favorite from Simply In Season: it's chock full of onions, garlic, cauliflower, cabbage, and sweet potato. Throw in some frozen peas at the end and you're done; preferably ones you set aside in spring, but fresh peas never make it to the freezer in our house so commercial organic ones will do. The tomato paste and coconut milk are clearly non-local, but I give them a pass since the recipe uses up such a whopping pile of veg as a whole. Since this was the from the freezer, there was little to document but I dug out some photos that I never posted (because of the poor quality, as you can see) of a batch in 2007. Good enough for freezer cooking!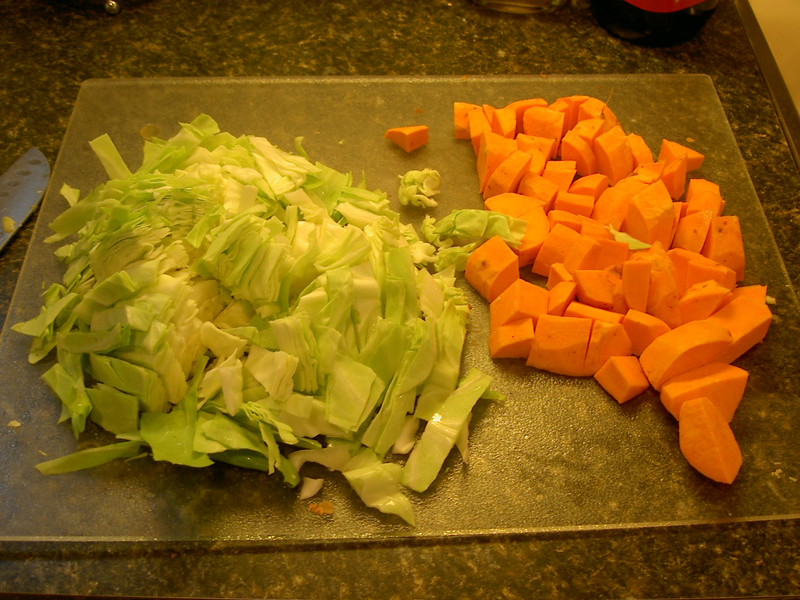 The cabbage and sweet potato for the stew.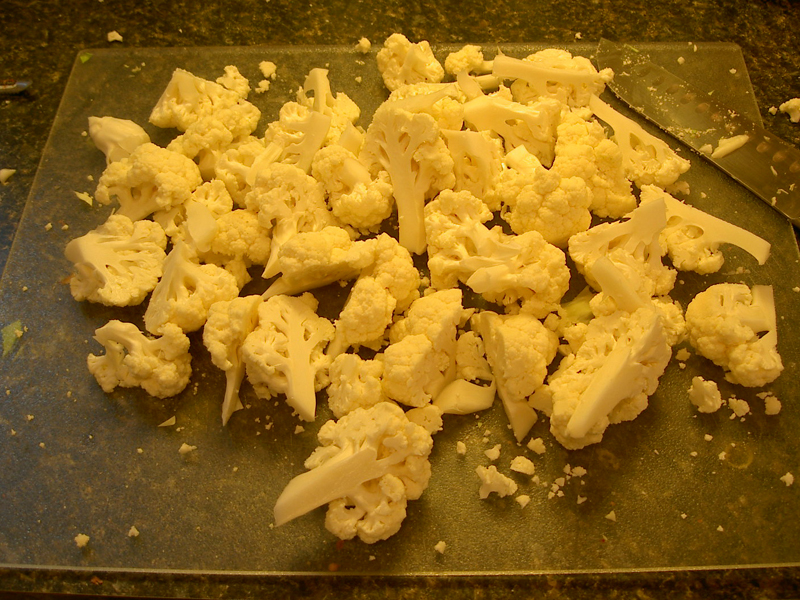 Pile o' cauliflower.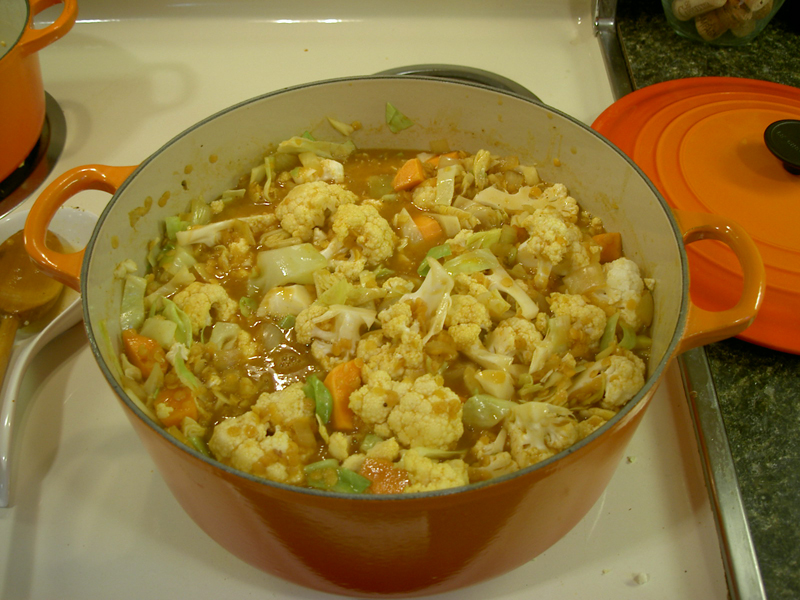 Everything in the pot.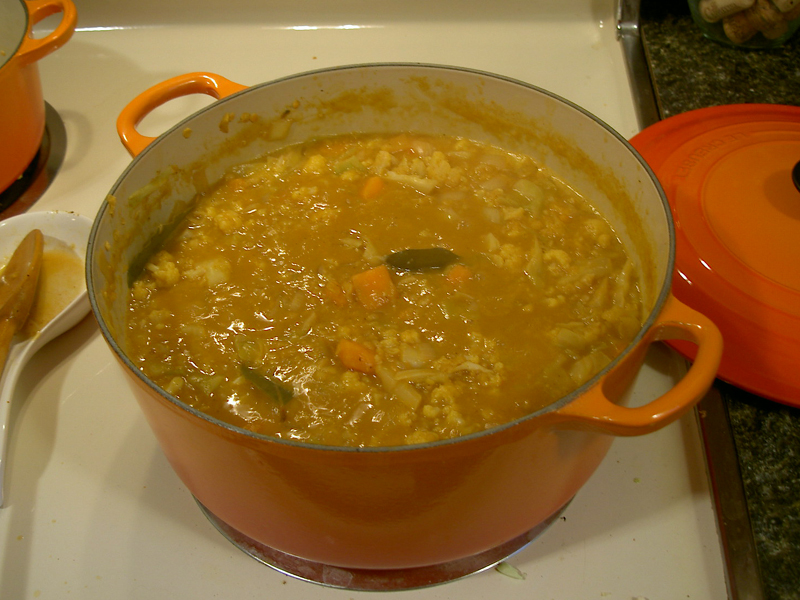 All cooked up and about to get peas.