I was a little bit creativity-challenged for the Week 6 dinner for the Dark Days Challenge, so I made a frittata. I used the mixed kale from this week's CSA delivery, my favorite local pastured eggs, garlic from the store, dried mushroom salt from last winter's CSA, and shallots from our summer CSA that are still kicking around. Sauté the shallots, garlic, and greens together with olive oil; lightly beat the eggs with seasoned salt and freshly ground pepper; add the veggies to the eggs; return everything to the pan with some more olive oil; cook on the stovetop until nearly firm, and then finish off under the broiler.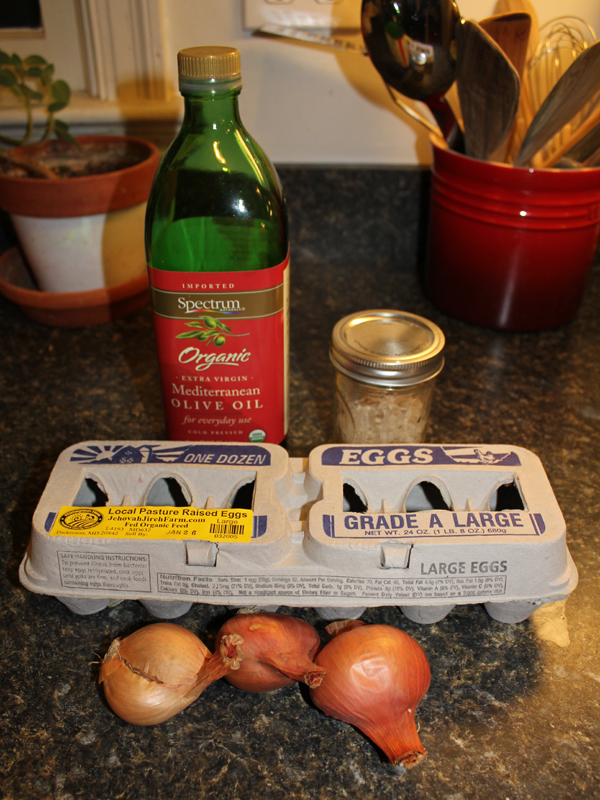 Most of the ingredients.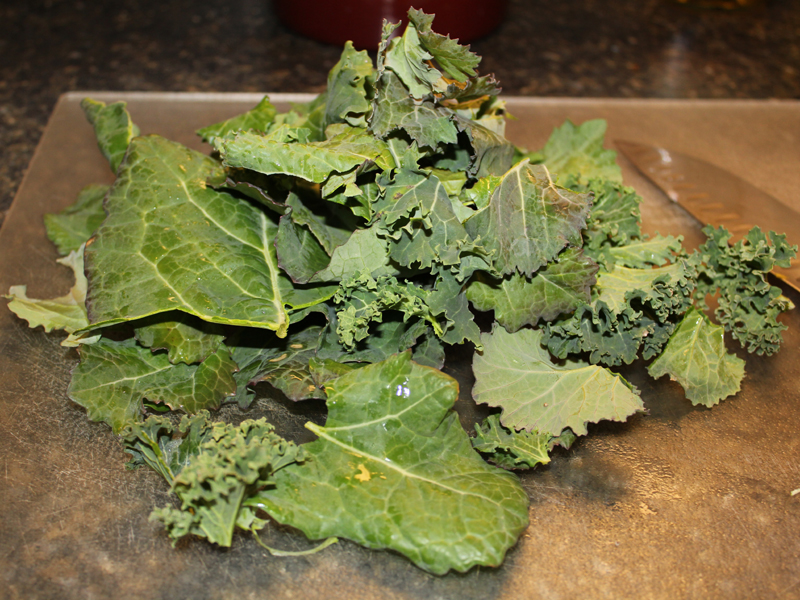 Kales.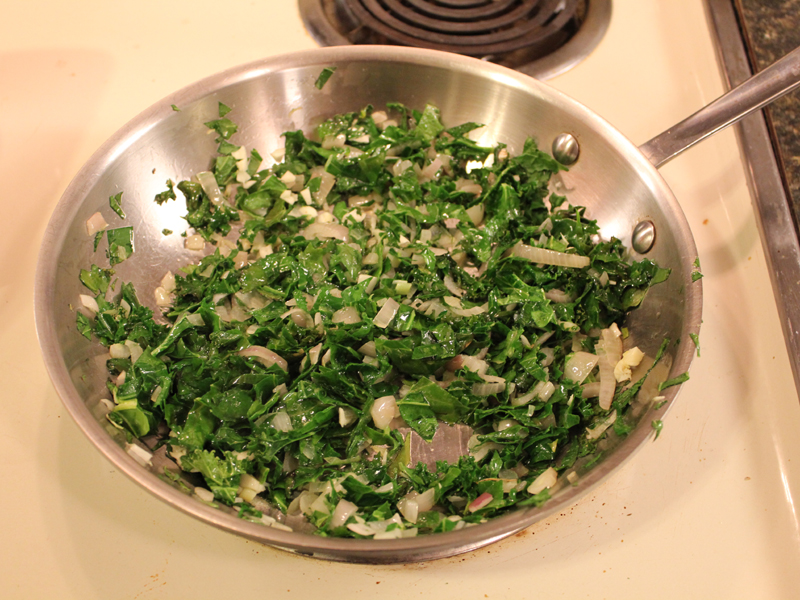 Greens, shallots, and garlic sautéeing.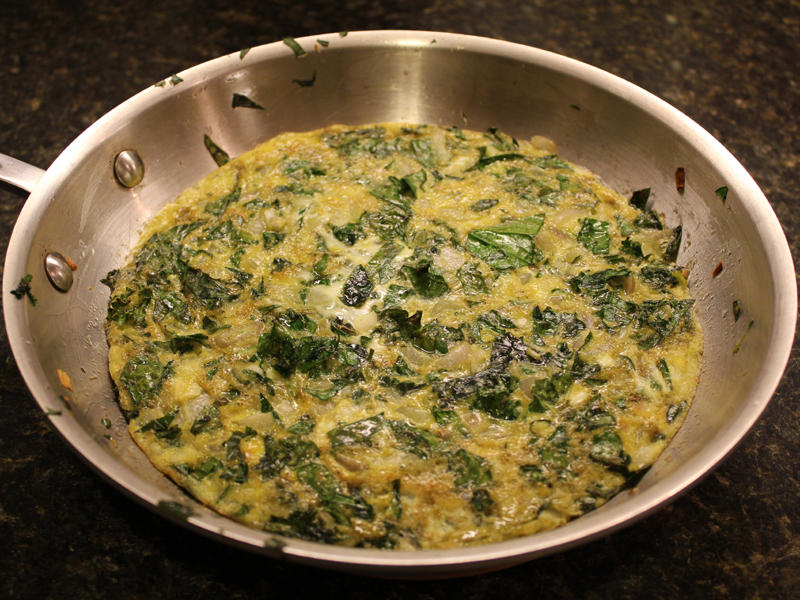 Dinner: half a frittata each.
I had the best intentions of serving the frittata with roasted turnips and/or cornbread and/or salad greens, but I didn't plan ahead so none of that was ready when the frittata was and I was too tired and hungry to make it happen. So we just each ate half a fritatta and called it dinner. Imagine it with roasted turnips, salad, and cornbread: I'm sure that would have been a lovely meal! As it was, the frittata was pretty darn tasty, so I'm not complaining. There's always next time.