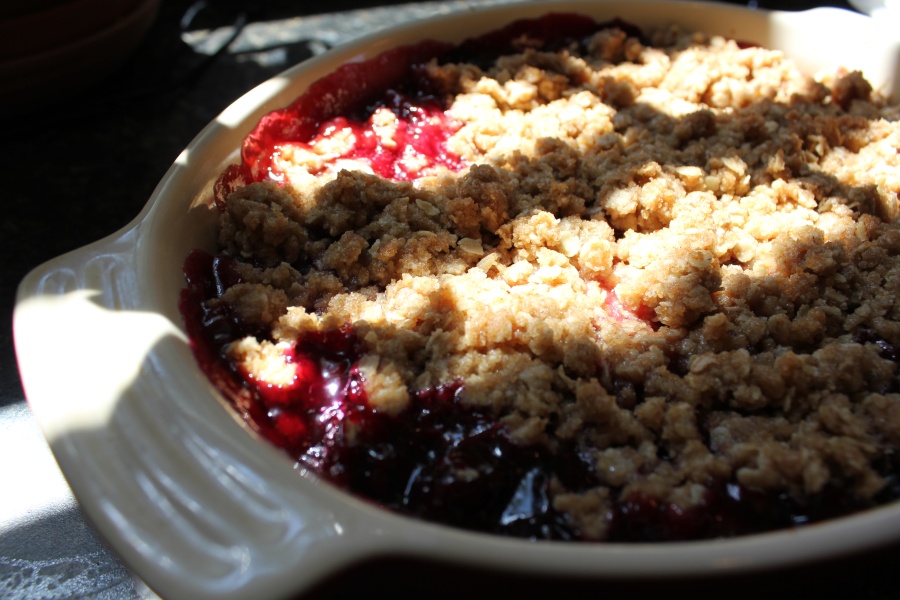 Gluten-free peach-blueberry crisp.
Yesterday we went up to visit friends outside of Frederick, to take a walk through the woods and enjoy their kitchen garden. Usually I bring a pie, but in the new world of gluten-free dairy-free living I wanted to try something simpler. Peaches from our CSA, blueberries from the freezer, and a pretty nice crumb considering it was made with vegetable shortening were just right. I'm pretty sure the sprout had more sugar in one sitting than he's probably had in his entire life up until now ("Nummy! More peaches!") so I'd call that a success. Recipe from The Allergen-Free Baker's Handbook.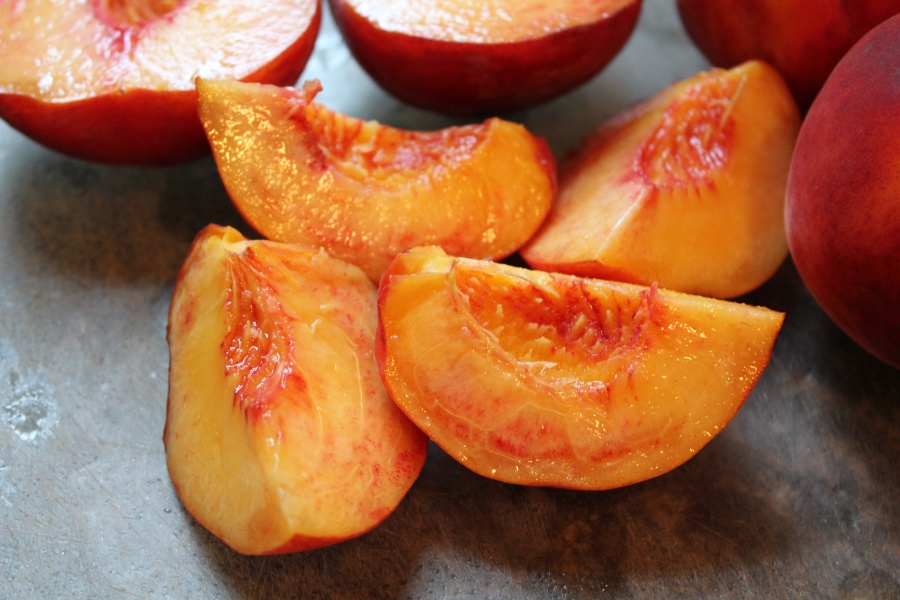 Peaches.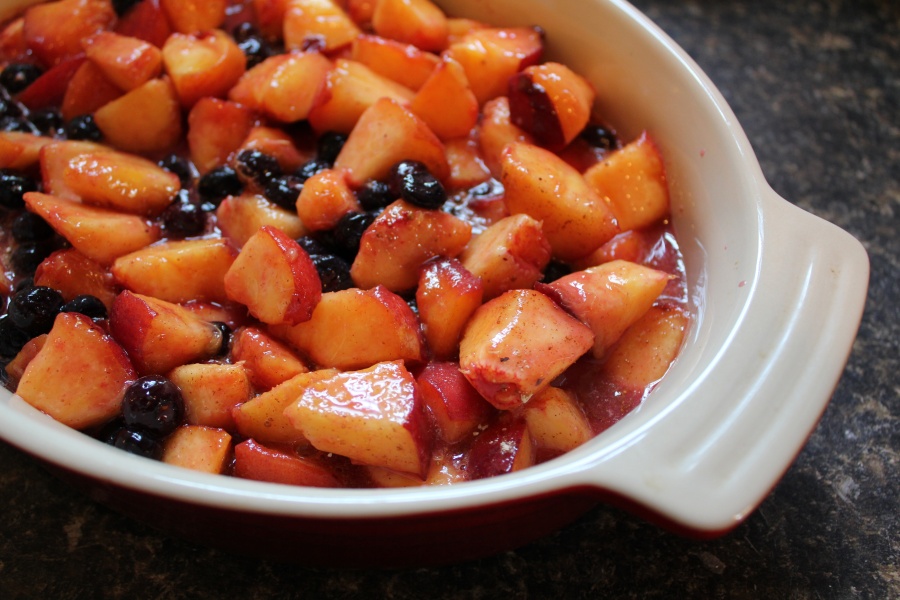 Tossed with blueberries and sugar.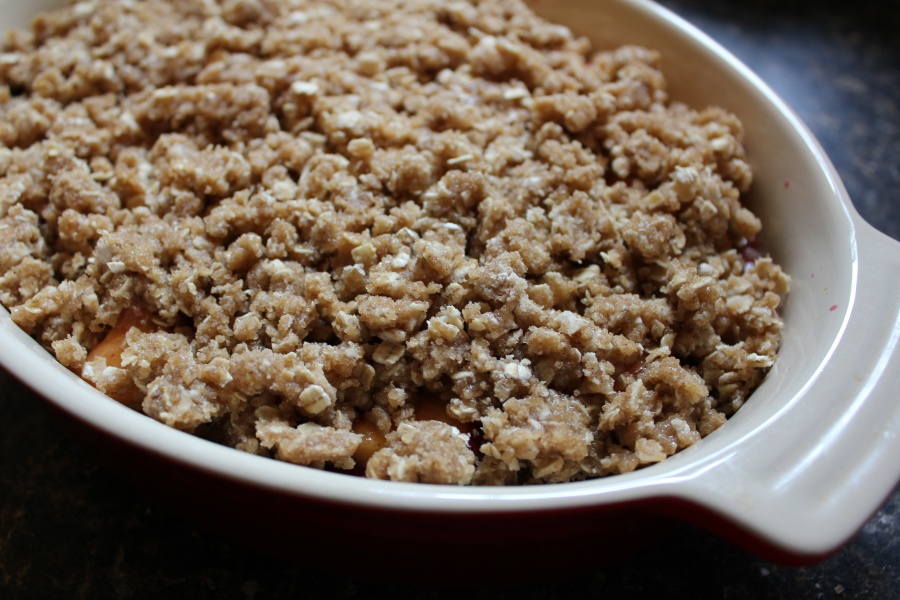 Covered in crumb and ready to go.