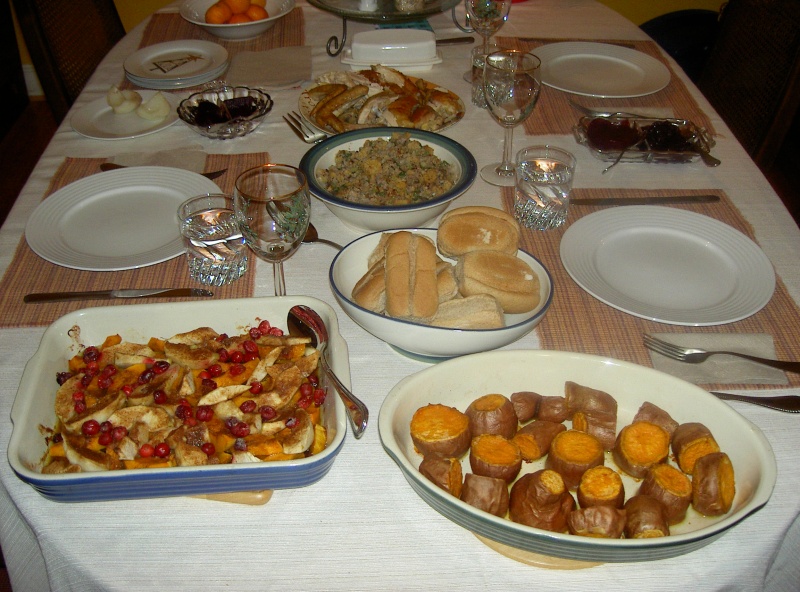 Christmas dinner: the table.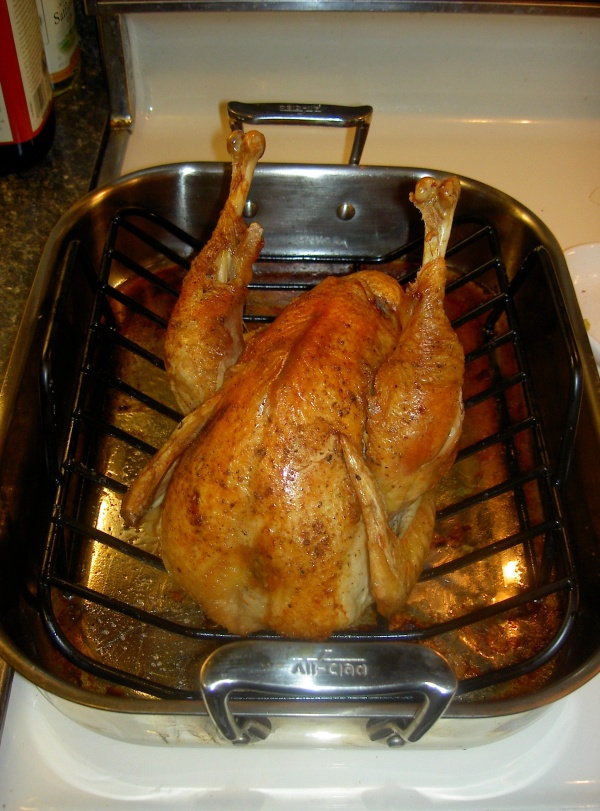 Christmas dinner: roasted chicken.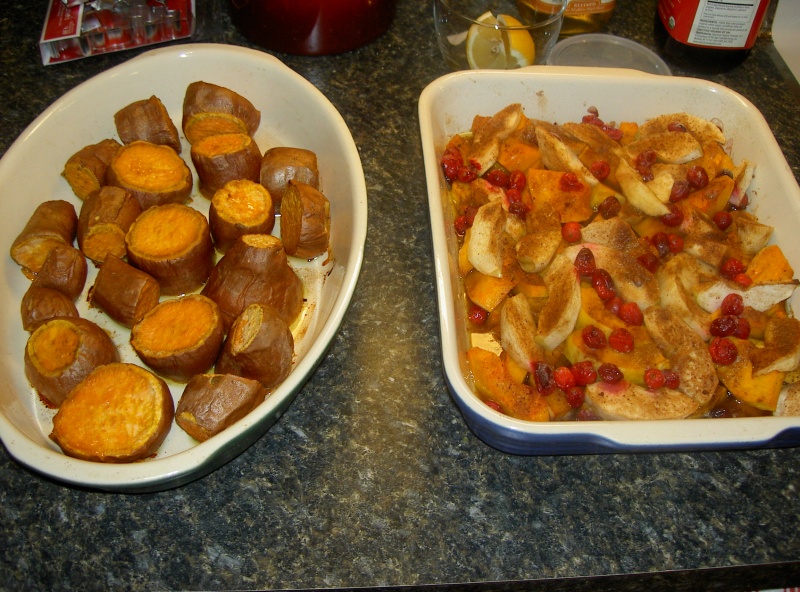 Christmas dinner: roasted sweet potatoes and squash, apple, and cranberry bake.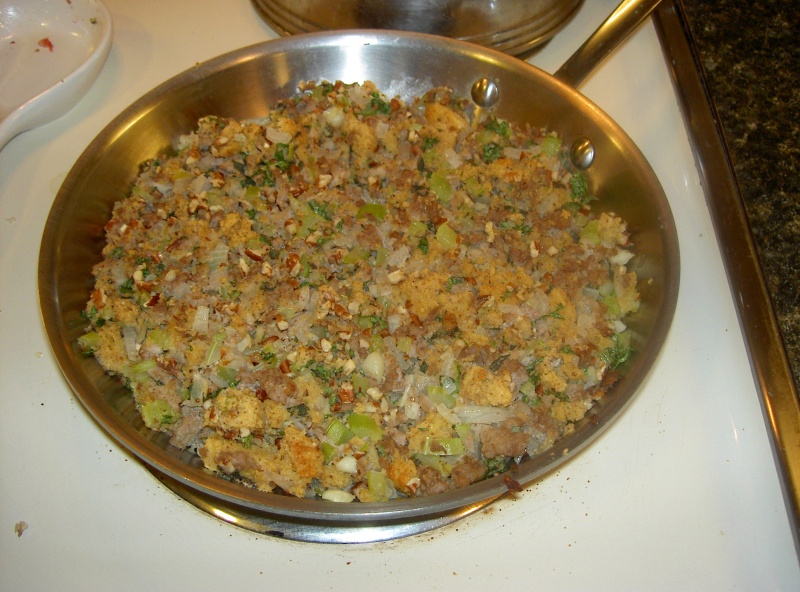 Christmas dinner: cornbread sausage stuffing.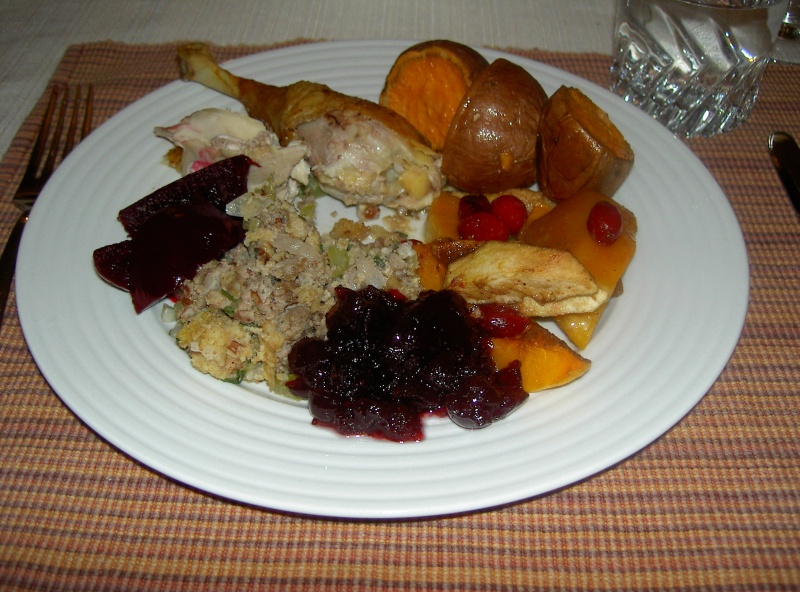 Christmas dinner.
The meal for Week 4 of the Dark Days Challenge was surprisingly easy to come up with: it was our planned Christmas dinner. Because there were only three adults eating this year, I roasted a chicken instead of a turkey (although I was tempted at the last minute by some local heritage turkeys still available from a local farmer). The chicken was from Smith Meadows Farm in Virginia, and we added sides of roasted sweet potatoes (on hand from our CSA), butternut squash and apple bake (with the last butternut squash from our CSA and some of the remaining apples from Larriland Farm), and pecan-sage cornbread stuffing (with pork from Smith Meadows, Maryland cornmeal and eggs, and organic veggies, herbs, and nuts). The meal was rounded out by home-canned cranberry sauce and pickled beets from last year's stores.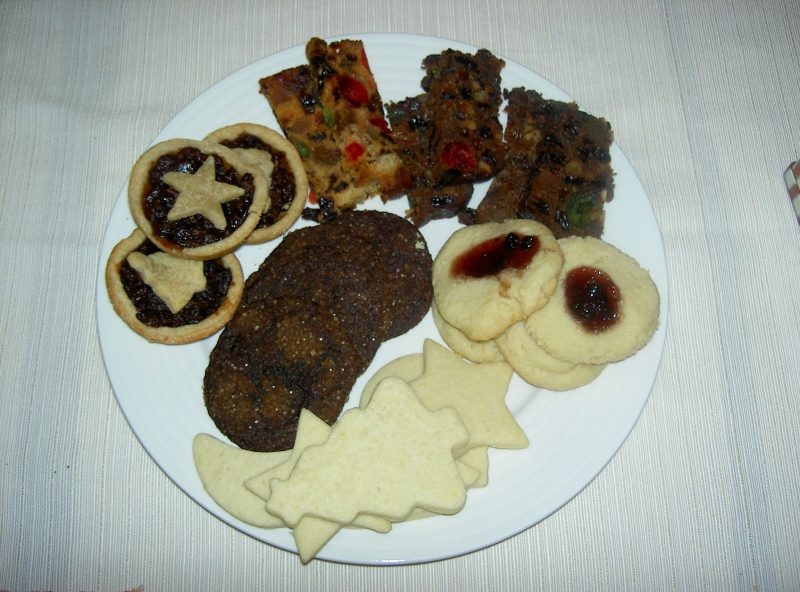 Christmas desserts: Mom's dark fruitcake, Gran's light fruitcake (made by Mom), jam thumbprints, mince tarts, molasses cookies (very soft wafers instead of chewy discs because I forgot half the flour), and lemony roll cookies (unglazed since that just never happened).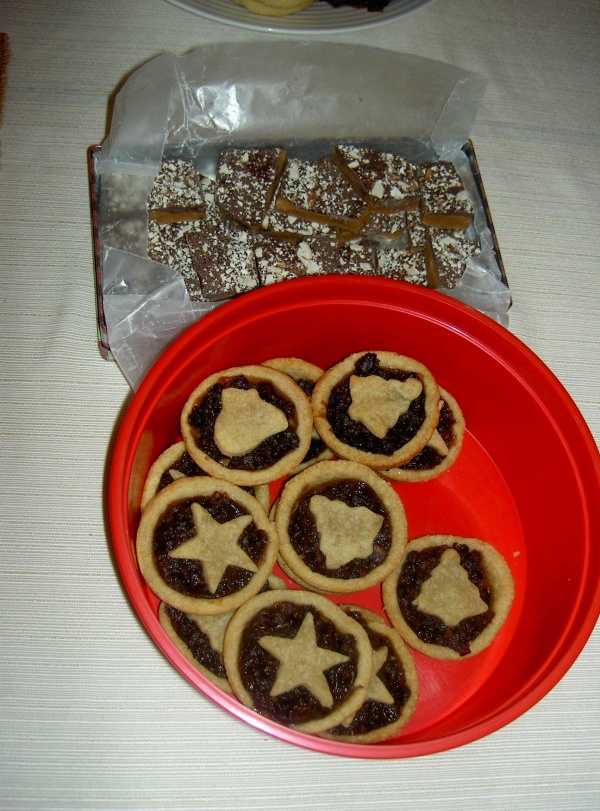 Two things that didn't last long: my aunt's toffee and our mince tarts.
We didn't have local bread, but the desserts were on target: the mince tarts were made from home-canned mincemeat (one of last year's projects) and included pear brandy made and estate-bottled by our friend's German uncle. Need I say that they were delicious? The jam thumbprints were also reasonably local, using blueberry jam from our trip to Maine last year that had been languishing in our cupboard waiting for a good reason to be eaten. Besides those two contributions, organic and sustainable and using ingredients mostly from the Northeast is the best I can say for dessert. Well, and also that everything was addictively good!