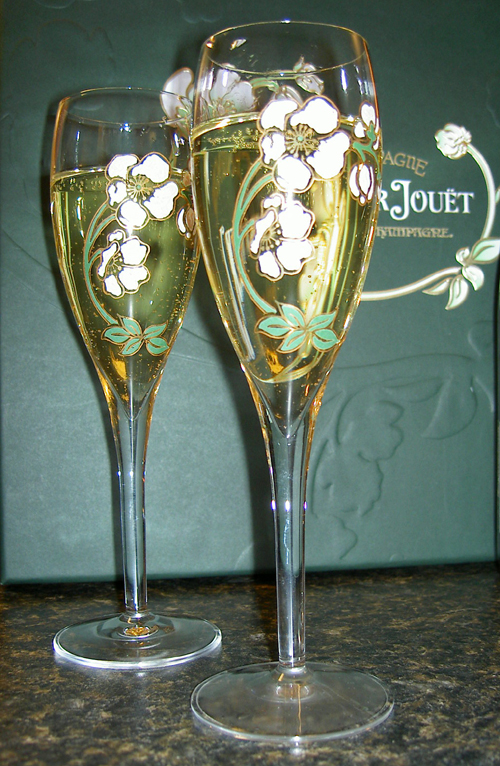 Salud!
Having received the third DVD as a holiday gift this year, we're planning to ring out 2007 with a Matrix movie marathon. I've seen the first one several times, but I think I only saw the later two in the theater.
To go with our movies, we'll have nuts (thank you, stocking stuffers!) and a very nice bottle of champagne given to us in 2006 as a housewarming gift. According to the interwebs, it should be even nicer now having aged in our basement for 18 months, and I am greatly looking forward to it, being the champagne junkie that I am.
Here's wishing you a happy end to 2007 and a joyful 2008. Peace.