As part of my ongoing effort to learn how to cook and eat all the vegetables, I bought okra at the farmers' market on Saturday, from one of the old guys who remind me of my grandfather. I had an okra dish that I liked the last time our friends brought over Indian food, so my plan was to reproduce that dish. Nosing around on the interwebs, I found a recipe for Bhindi Masala that I decided to try. Since Channa Masala is my favorite Indian dish, I knew I'd like the spices. And, I had all the ingredients, which is always a bonus.
First, I washed and trimmed 1 pound of okra (one of the two bags I'd purchased):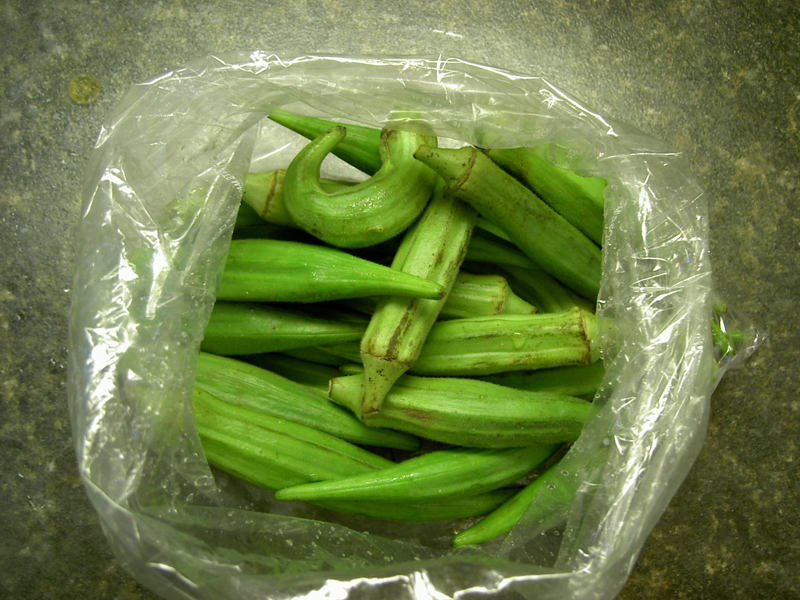 Okra in a bag.
Next I cut the pods in half, resulting in segments that were generally about 1 inch long, and set them to the side: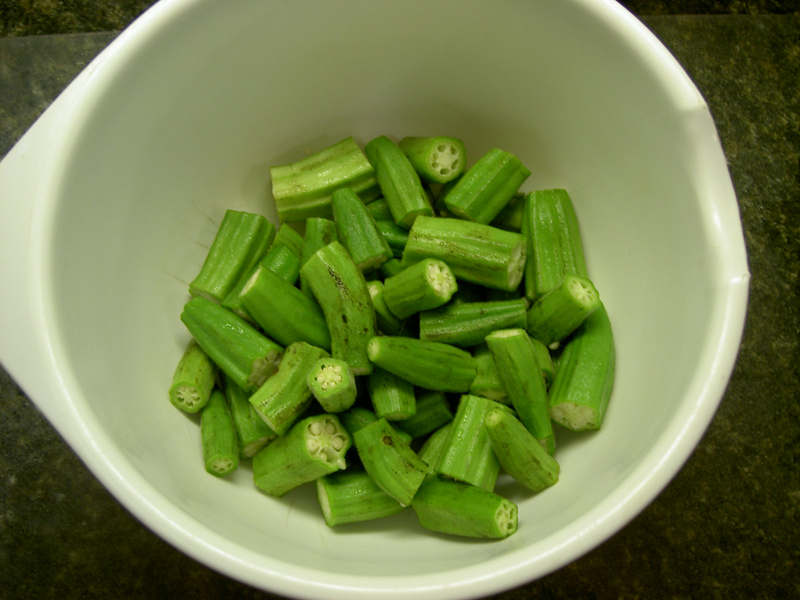 Okra in a bowl.
Having been forewarned about the sliming aspect of cutting into okra, I then washed the cutting board and knife before next thinly slicing two onions: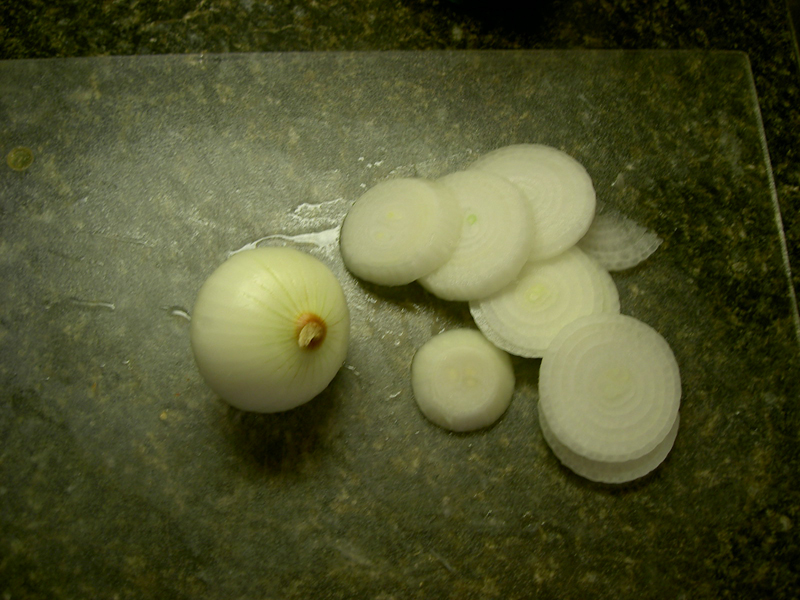 Two onions, one whole, one sliced.
Meanwhile, I warmed up the pan for two minutes, then added 1/4 cup of safflower oil, and heated that for another two minutes: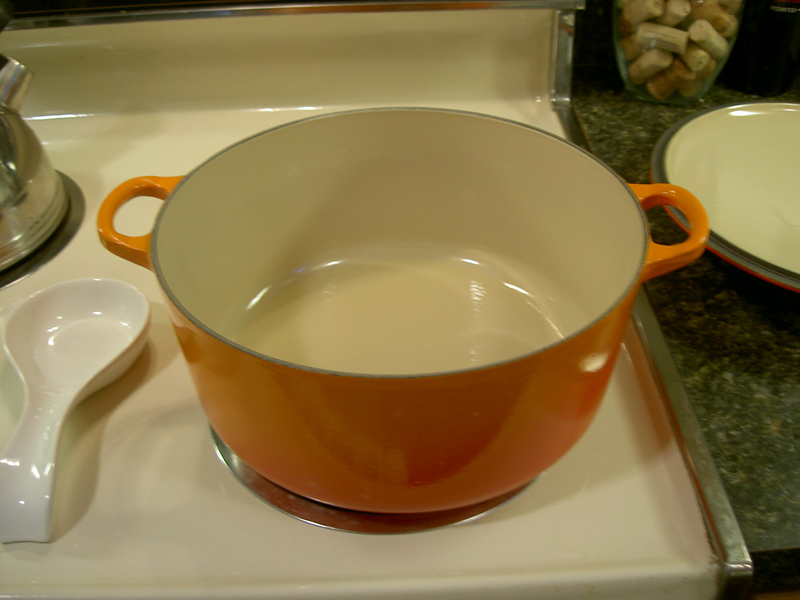 Pot.
This next step would have benefited from some garlic. In the future, I'll mince two or three cloves and put them in with the onions and oil. This time, I cooked the onions over medium heat until they were translucent: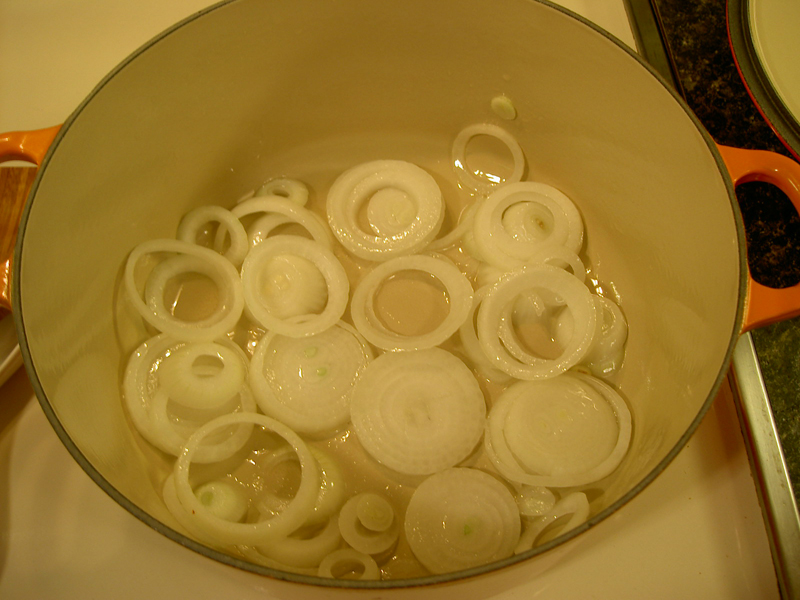 Onions and oil.
While the onions were cooking, I chopped the tomatoes. The recipe calls for two tomatoes; I used about a cup of cherry tomatoes and five small ones, all from our farm subscription: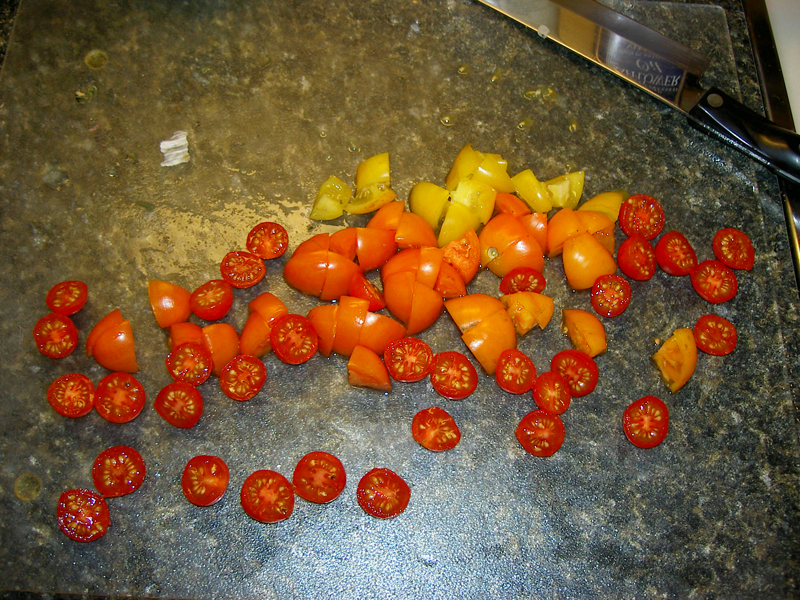 Chopped tomatoes.
Once the onions were translucent, I added 1 teaspoon of paprika, 1/2 teaspoon of turmeric, and some salt and pepper. Unbeknown to me, my salt shaker was pretty much empty, so in the end it could have used more salt here. The flavor was also quite mild, so next time I think I'll add 1/2 teaspoon cumin seeds and 1/2 teaspoon coriander, as with the Channa Masala. I cooked the onions and spices at higher heat until coated, about 2 minutes: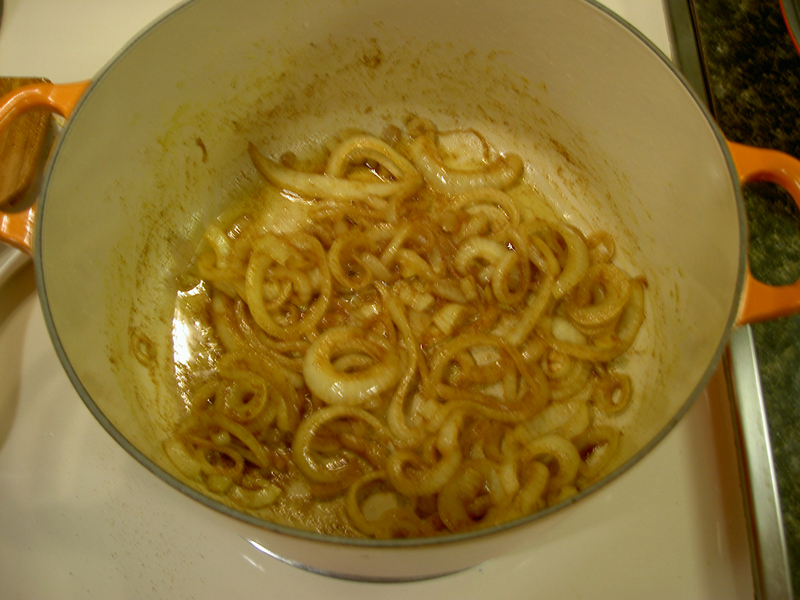 Onions with spices.
I then added the tomatoes, and cooked at high heat for about 1 minute (referred to in the recipe as 'bhoona,' the process of cooking off the liquid so that the spices coat the ingredients like a paste):


Onions, spices, and tomatoes.
Next, I added the okra and cooked at high heat (stirring constantly to prevent sticking) for about 2 minutes: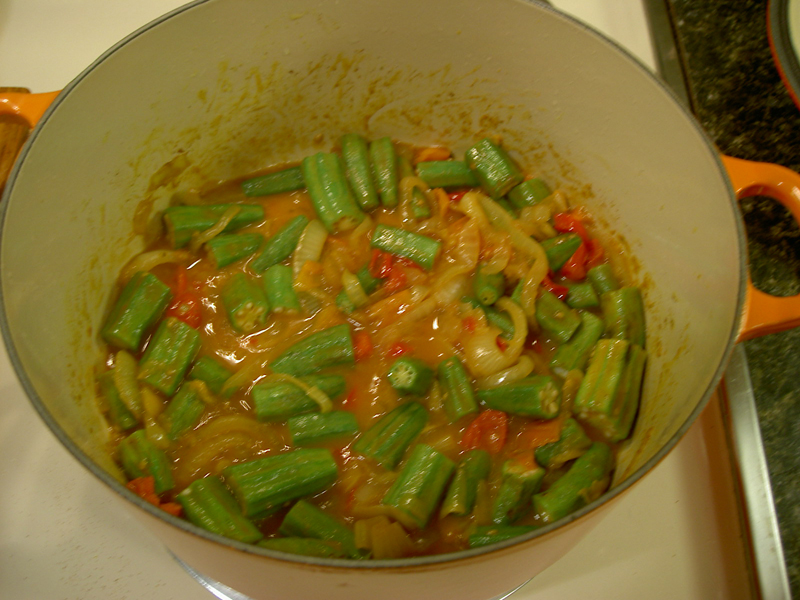 Onions, spices, tomatoes, and okra.
Finally, I added 1/2 cup water and 1 teaspoon garam masala, stirred it all around, lowered the heat, and covered the pot to steam for 15 minutes: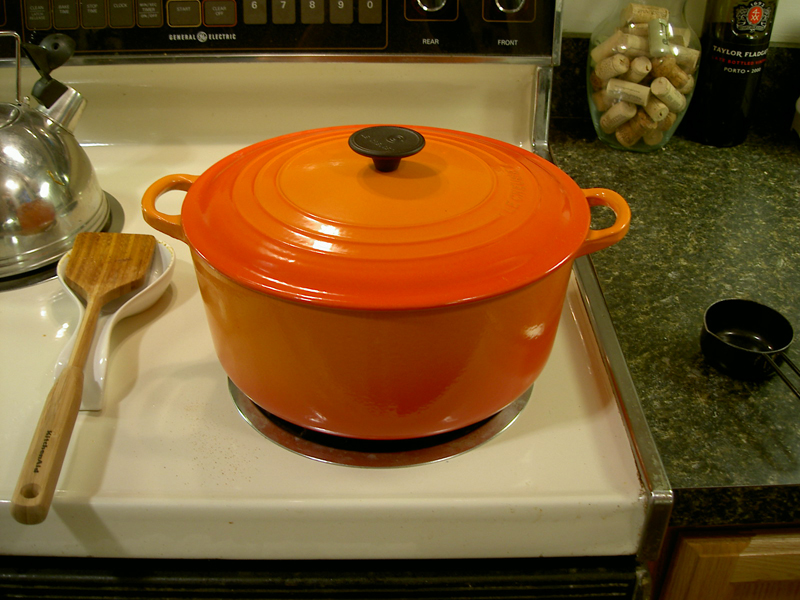 Everything steaming.
The dish warmed on the stove for about 1/2 hour following the steaming, and we then ate it over brown rice: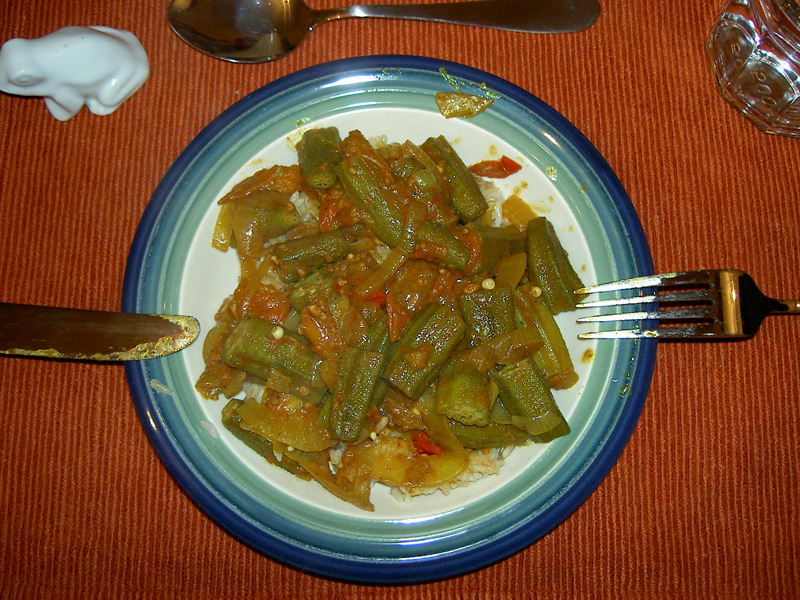 Dinner.
My general assessment of this recipe was that it wasn't bad, but it wasn't as flavorful as I'd like. In the future I'll just modify the spices in the direction of the Channa Masala recipe I use, and I think it'll be fine. If I'd had more onions (oops) I'd have just doubled it and used all the okra, since it only made enough for three servings (guess what I'll be having for lunch). Since I didn't, I'll use the other bag to make a Madhur Jaffrey recipe, possibly 'Sweet and Sour Okra with Chickpeas' (if I can scrounge up curry leaves and tamarind paste).